"Don't Hibernate Fair" another huge success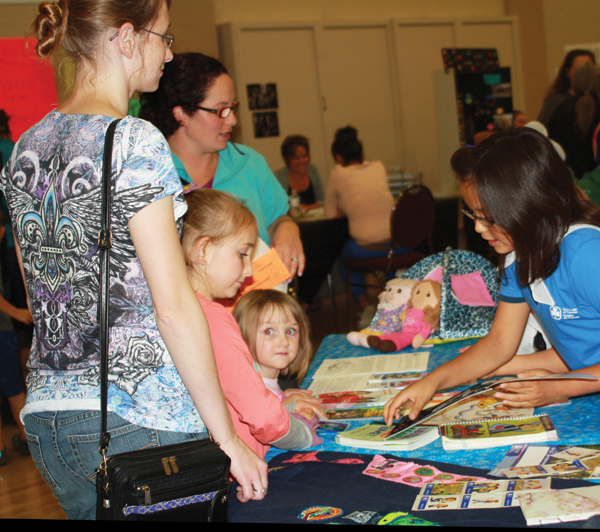 Tofield Community Hall buzzed with activity last Thursday evening as over 33 different groups and organizations informed the public about the many activities available this fall and winter, and offered them an opportunity to sign up for those that tweaked their interest.
Recreation/Facilities Coordinator for the Town of Tofield Vanita Eglauer explained that the fair has been active for over 20 years, connecting youth, adults and senior adults with activities to keep their minds and bodies busy over the darker days of the year.
"It's just a good place to get people back to fall and get things going," she said. The interests range from fitness, to arts and culture, and sports, among many others.
By Patricia Harcourt
Editor
For more see the Sept. 11/12 issue of the Tofield Mercury