Santa visits Friends of Tofield Christmas Market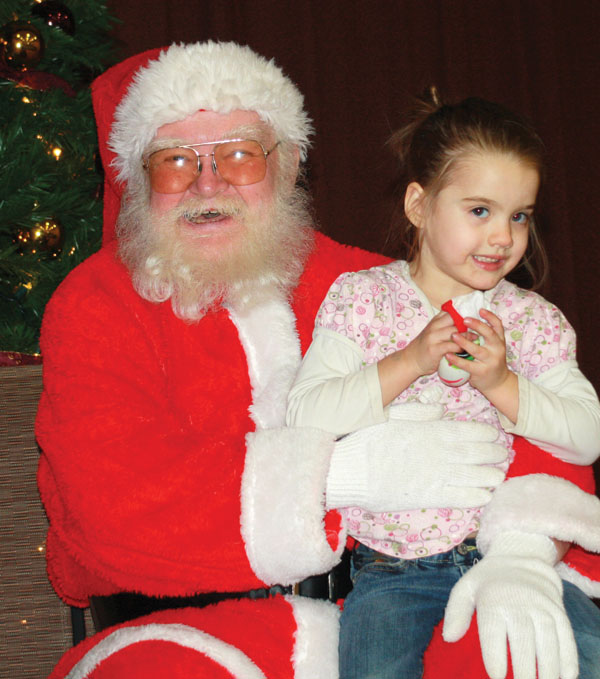 It may have been "Black Friday" in larger centres, where shopping for values made customers line up for hours, but the place to be in Tofield for great shopping and gift ideas was the Friends of Tofield Christmas Market.
The Tofield Community Hall was full of home-made items of clothing and food, along with home-based businesses. There was every chance a shopper would be able to find just the right unique gift item.
Santa Claus came to hear what the little children wanted to get under the tree and in their stockings this Christmas. He offered up many belly laughs and enjoyed talking attentively to each child.
The concession offered up sandwiches and delicious chile, with pie and coffee for dessert.
All the while, Garry Francis played beautiful and lively Christmas tunes for vendors and shoppers alike to enjoy
By Patricia Harcourt
Editor
For more see the Nov. 27/12 issue of the Tofield Mercury