Busy B North store becomes dumping area for unwanted appliances and furniture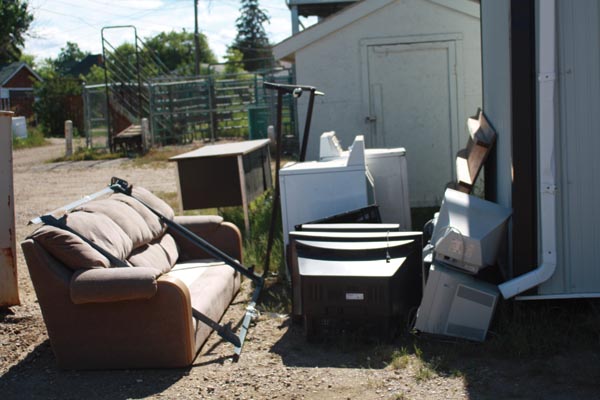 The people who volunteer their time at the Busy B are always grateful to the public for the many items donated that are resold at the two stores in Tofield.
The funds are used to benefit many different clubs and organizations, many of them in the local community.
This is the major message that Busy B wishes to get out to the public, and the hope is that people will always feel encouraged to make donations.
However, there has been an issue of some people dumping certain items at the Busy B North store, which the store cannot accept for resale.
For more see the July 9/13 issue of the Tofield Mercury
By Patricia Harcourt
Editor