Communities in Bloom judges visit Village of Holden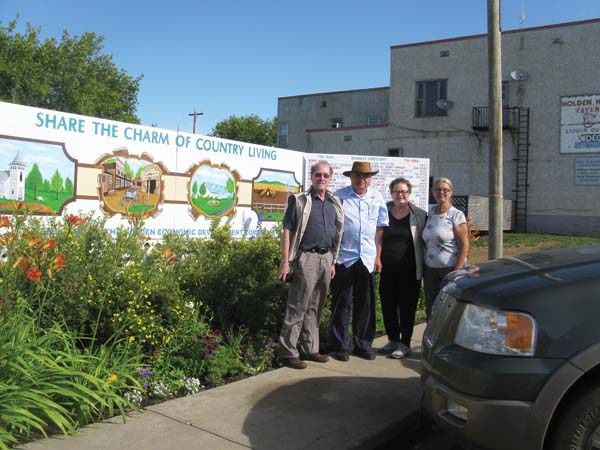 The Village of Holden rolled out the red carpet Monday, July 22 for two judges representing the Communities in Bloom (CIB) organization.
This year, Holden is participating in the "Friends – Evaluated but Non-Competitive" category. This is the seventh year the village has been in the CIB program.
"The reason for this is that we won a provincial award last year with five blooms and the program encourages a move to either national competition or to the 'Friends' category after that achievement," explained Katherine Whiteside, village CAO.
For more see the July 30/13 issue of the Tofield Mercury