Excitement in the air as Titans compete in Provincial volleyball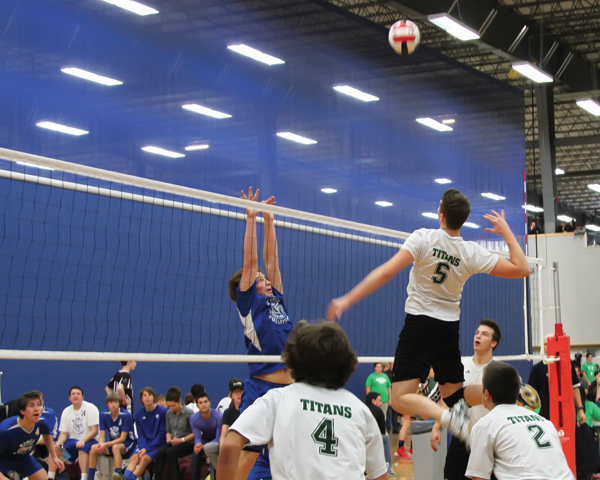 The excitement was in the air for the boys' Tofield Titans volleyball team as they headed off to the Alberta School Athletic Association's (ASAA) Volleyball Provincials Nov. 27-30 in Edmonton.
Coach Marcel Flasha couldn't recall when the Titans last made it to the province-wide competition, and he's been at the school for the past 13 years and coached this team for three years.
But he said it was especially nice since this was also the 50th anniversary of provincial volleyball in Alberta. For that reason, "they had all the volleyball championships at the Saddle Centre in Edmonton…It was a good time to go because some of the smaller schools got to see the bigger schools play."
The boys worked hard this season to get there, finishing first in the 2A Central East Volleyball League, then hosting Zones on Nov. 22, where they finished second and were sent on as the wild card to Provincials.
For more see the Dec. 10/13 issue of the Tofield Mercury