Ryley School honours student achievers at 19th Annual School Awards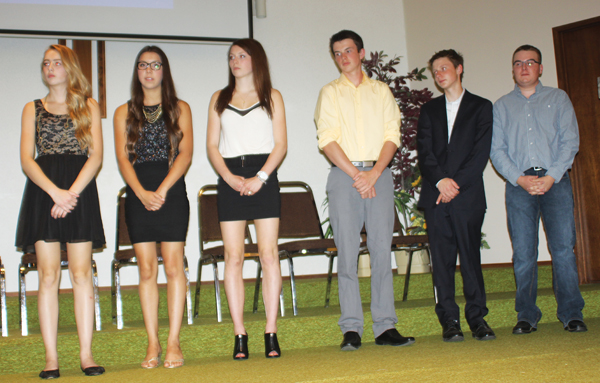 The Ryley School held its 19th Annual Awards Night at the Good News Community Church on the evening of Thursday, Sept. 25. It was a chance to congratulate the students who have excelled in the past 2013-2014 school year.
Wendy Butler acted as Master of Ceremonies while Principal Tracy Beattie brought the official greetings from Ryley School, calling the night "the highlight of the year.
"Thank you to all the dignitaries, sponsors and donors. I know you will share a sense of pride," she said, knowing that almost 50 students out of a student body of 140 were receiving awards that night.
"We are extremely proud of you,"… for more see the Oct. 15/14 issue of the Mercury