Cattle owners dissatisfied with answers at meeting- Wolf kills at Blackfoot Grazing Reserve have producers up in arms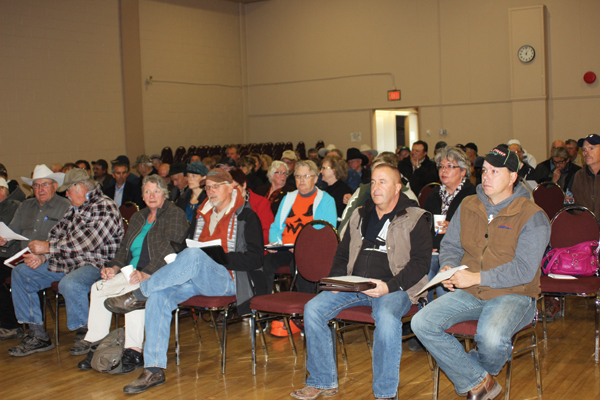 They came to hear what officials in government had planned to help with the problem of cattle kills by a growing wolf population at the Blackfoot Grazing Reserve.
But most local producers using the reserve for summer pasture, and their neighbours, left dissatisfied with the answers they received.
The Tofield Community Hall was filled on Tuesday, Oct. 28 with the 23 producers who use the grazing reserve to fatten their cattle from spring to fall, plus many other people.
The crowd heard of the committee formed that would strategize what to do, once a planned wolf count was completed in December.
Of course, the fear among the producers was that any efforts made to maintain a "balance" of wildlife at the reserve would mean keeping the wolves, and for many that was simply an unacceptable alternative.
For more see the Nov. 4/14 Mercury