Exciting hockey featured at Tofield Atom Tournament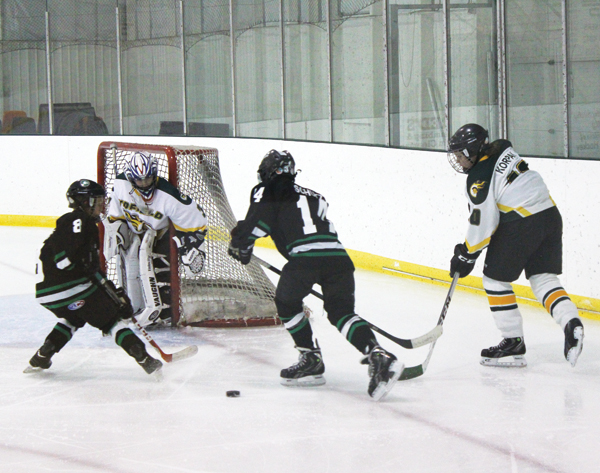 Tofield Minor Hockey held it's annual Atom Hockey Tournament Nov. 28-30. Atom kids are just nine and 10 years of age, playing the game they love!
Tofield Atom 1 (tier 3 team) hosted teams from Sherwood Park, Mill-woods and Ponoka, while the Tofield Atom 2 team (tier 5) hosted teams from Wetaskiwin, Sherwood Park and Wainwright.
Despite the cold weather, fans were treated to some exciting hockey, not to mention an opportunity to win some great raffle prizes all weekend long. Tofield Atom 1 finished the round robin tied with Sherwood Park in the standing  – each with two wins and a tie – setting up a much anticipated Tofield Titans vs Sherwood Park Warriors final. But on "finals Sun-day," Sherwood Park proved a little stronger defeating the home-town team 6-1, and took home the tournament banner.
Tofield Atom 2 Titans finished in third place – just out…
for more see the Dec. 9/14 Mercury