Satellites lose late lead and fall to Bonnyville 5-3
Tofield Satellites allowed three goals in the back half of the third period, losing the lead and dropping a 5-3 decision to Bonnyville Sr. Pontiacs before a good crowd of 125 at Tofield Arena on Friday evening.
Tofield had a 3-2 lead well into period three, backed by some tough defensive play and outstanding goaltending by Tanner Schalin.
Although the game was anticipated as being for first place during the week, things took an unusual turn when perennial champ Daysland North Stars had to forfeit all wins due to an ineligible player in its line-up all year. That resulted in three losses for the Satellites suddenly turning into three more wins and vaulting the Tofield team comfortably into top spot. Second place Bonnyville had not lost to Daysland this season.
Satellites travel to Lloydminster tonight (Saturday, Jan. 17) and then host Lloydminster next Saturday.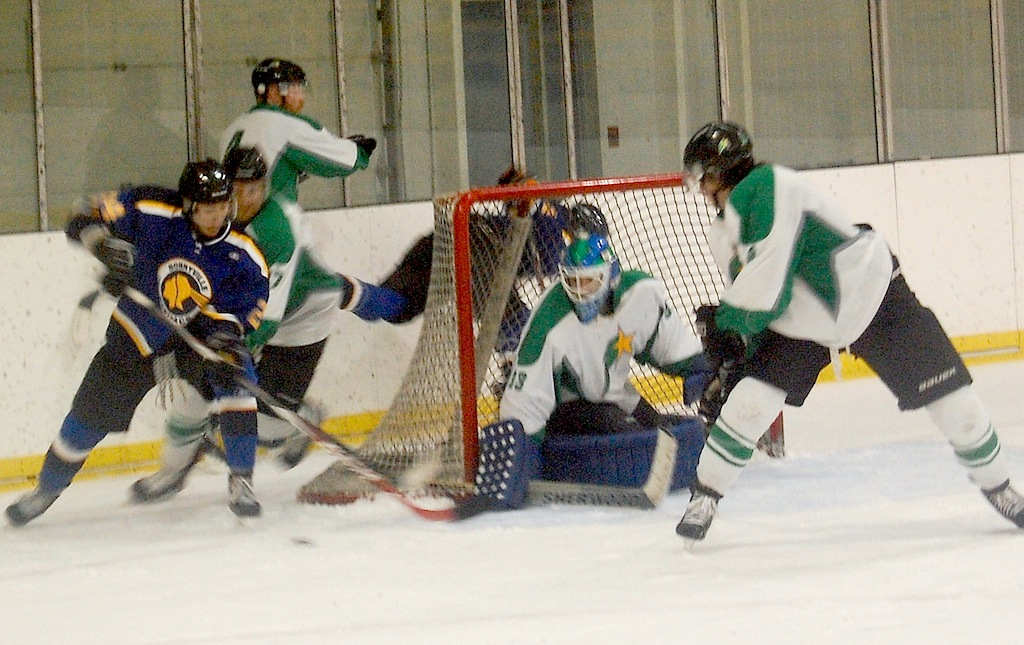 Tofield is now 10-2-1 while is now 9-2-0 with the win.
For complete story see the Jan. 20/15 Mercury