Ryley celebrates Volunteer Appreciation Night and Community Dinner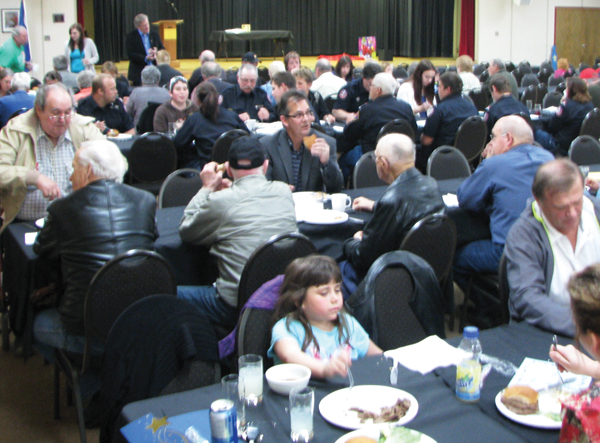 On Saturday, April 18th, Ryley Council celebrated their village volunteers with an Awards Night and Dinner.
Approximately 120 turned out for the gala occasion. The evening opened with a welcome and volunteer speech presented by Mayor Brian Ducherer.
The first category in the awards presentations was for the "Most Unique Volunteer," presented by councillor Lorraine Warren-Nimeck. The nominees were Jorge Mendoza, Lisa Wilson, Anne Taylor, Annette Short, Ruth Bekker, Lonnie Lauber, Barb Lambert, Christine Fawcette, Sharon Nimchuk and Janet Winsnes.
The winners were… for more see the April 28/15 Mercury