Great hockey action at Tofield Atom Tourney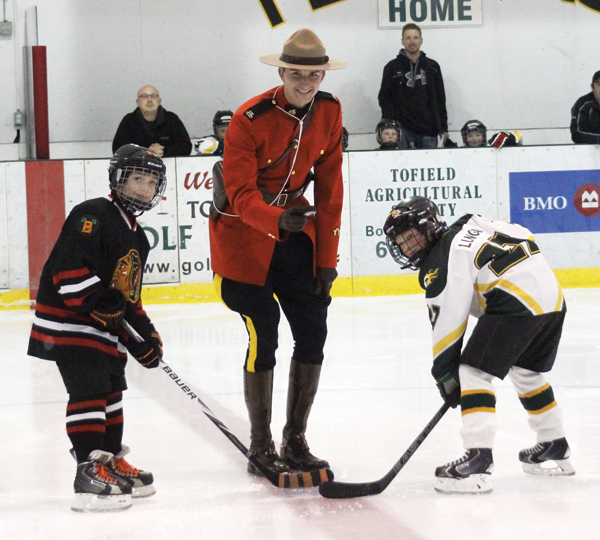 The Tofield Atom Titans held their tournament over the weekend with eight teams participating and some great hockey action for fans and family to enjoy.
Pool A saw the Tofield Titans Atom 1, Mill-woods Griffins, Strathcona Warriors and North Seera Timber Wolves battling it out.
Pool B had the Tofield Titans Atom 2 team along with Beaumont Snipers, Airdrie Atom Venom and Carstairs Bruins.
The Pool B Final and Pool A Final took place Sunday afternoon at the Tofield Arena… for more see the Nov. 17/15 Mercury