Owner calls Tofield Packers robbery of $1,640 "a good night's wages" – ATM pulled through wall of building by thieves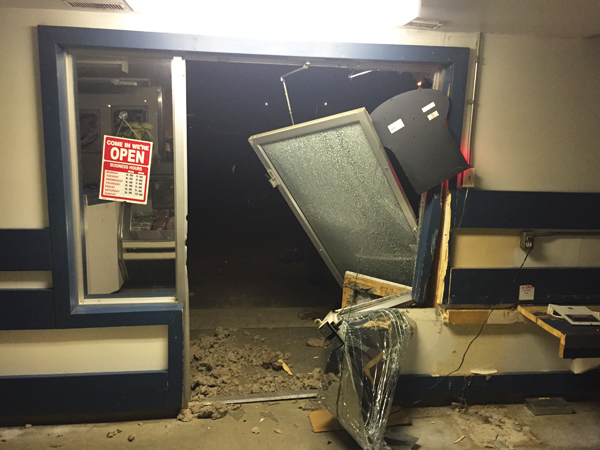 Tofield Packers has been operating in the community for the last 21 years as of this March, but owner/operator Dale Erickson says it's the first time anyone has robbed his business in all that time.
"It's coming up 21 years now so we've been fortunate," he said, there have been no previous robberies. The wait may have been a long one, but when it came it was certainly dramatic.
The security alarm went off at 4:18 a.m. in the early morning hours of Sunday, Feb. 7. Erickson received a phone call but thought the cause was the train rolling through town, which he said "sets the alarm off." In fact, he told the security not to bother sending the police to the scene.
But he was soon informed that the alarm system had picked up the sound of the ATM machine being pulled right through the wall. Erickson explained that access had been gained through a side window of the storefront. A chain was put around the machine and … for more see the Feb. 16/16 Mercury