Redirecting mail slows down rural postal delivery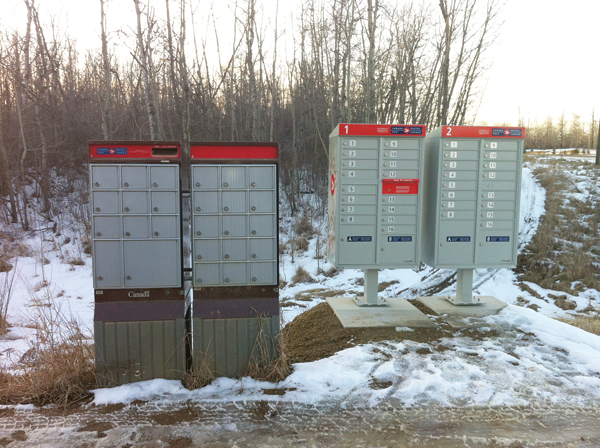 The rural postal delivery in the west end of Beaver County is undergoing a change in addressing that may cause some delays in delivering mail when the old address is still being used.
That's the message from Tofield Postmaster Barry Robinson who states that redirecting the mail means having to write the new address on every piece of mail that has the old address.
Those rural residents who have registered their new suburban service address with the post office have a year's grace to change over their addressing with all the people and businesses from which they receive mail.
However, due to the need to redirect all this mail, Robinson is hoping that people will get their new addresses out to mailers soon.
In other words, people who have changed their address from the rural route to the suburban service with the post office still have to give their address change to all those who are mailing to them, he said. If not…
for more see the Feb. 23/16 Mercury