Sr. Tofield Titans head to Provincials this week after taking Zones in Lacombe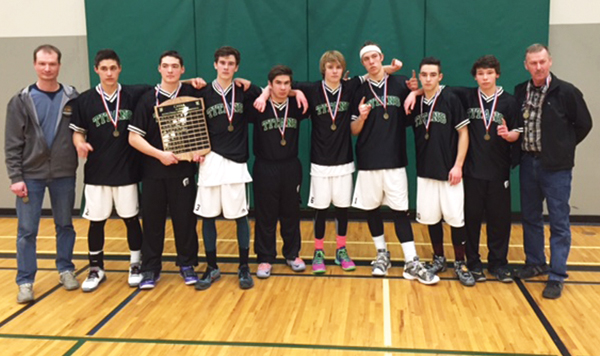 There is plenty of excitement to go around at Tofield School this week as the Senior Titans Boys basketball team heads to Provincials for the second straight year.
Coming fresh off a Zone win in Lacombe last weekend, the team is leaving for La Crete early Wednesday morning.
At Zones, the team won all three of their games, starting with Rimbey Spartans. In the semi-final, Tofield beat the host team, the Lacombe Knights, before taking David Thompson Voyageurs of Rocky Mountain House 94-80 in the final.
The team is building on last year's Zone win, going to Provincials for the first time since the early 1970s.
Now they are once again heading to the … FOR MORE SEE THE MARCH 15/16 MERCURY