Full hall at Remembrance Day Services in Tofield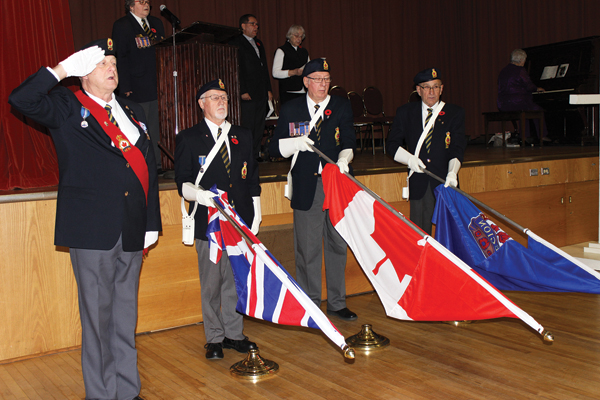 The Royal Canadian Legion, Tofield Branch 91, held its annual Remembrance Day Service on Friday, November 11 to a packed house at the Tofield Community Hall.
People seem to have taken to heart the message on the front of the Legion Services program this year to: "Never Forget…Always Remember," because the hall included the very young, the very old and many in-between in years.
The hall's side room was also full as a testament to the fact people felt the need to come out and publicly thank those who sacrificed their lives in war in order to keep Canada a free nation.
Battle River-Crowfoot MP Kevin Sorenson, who had also attended Tofield School's services the previous day, spoke and laid a wreath on be-half of the Government of Canada.
"We all owe a debt of gratitude to our veterans," he said, who are called to help out in times of crisis at home and around the world… FOR MORE SEE THE NOV 15/16 MERCURY