Tofield Arena needs new roof overlay to stop water damage – asks county for $31,000 contribution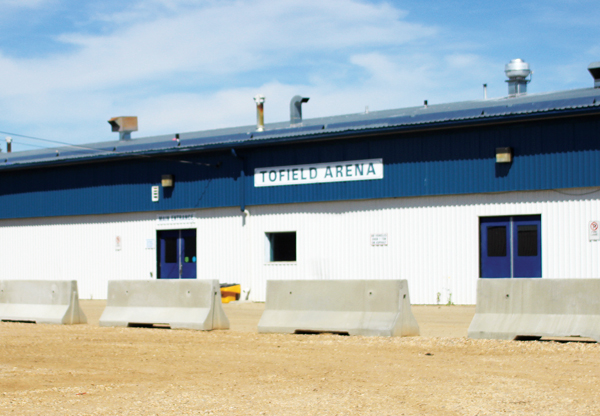 Town of Tofield Assistant CAO Jeff Edwards requested Beaver County donate $31,000 towards an overlay repair of the Tofield Arena roof at the county's committee of the whole meeting Feb. 1.
He noted the Town of Tofield is also considering donating the same amount for the project.
"The arena roof has been plagued with water issues over the course of the past two plus years," stated Edwards in his report, adding that although a company has been doing roof maintenance. However, it could not provide a long-term solution to the problem.
"At current, the water penetration is causing issues to on ice activities, public viewing from the bleacher area and is infiltrating other locations of the facility," he said. "Without a long-term true fix … For more see the Feb. 7/17 Mercury