Awareness dinner celebrates work of volunteers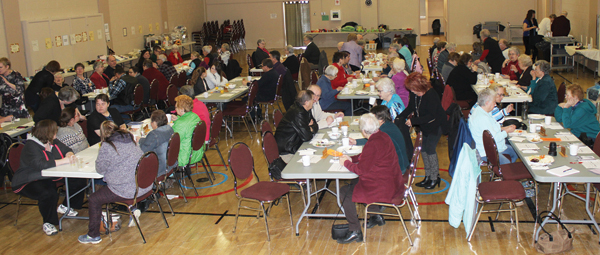 The work of many volunteers within Tofield and area was celebrated last Saturday with a Busy B Awareness Dinner at the Tofield Community Hall.
The hall was lined with displays marking the country's 150th birthday in 2017, the centennial anniversary of Vimy Ridge and an historical obituary display containing an account of the death of Dr. Tofield, from whom the town was named.
Busy B organizer Yvonne Brown explained that many artifacts come to Busy B by way of donations, and are used in many and varied ways.
"Memorials are important to the history of the community," said Brown, who… FOR MORE SEE THE MAR 7/17 MERCURY