Rave reviews for new community supper – NAIT culinary students prepare meal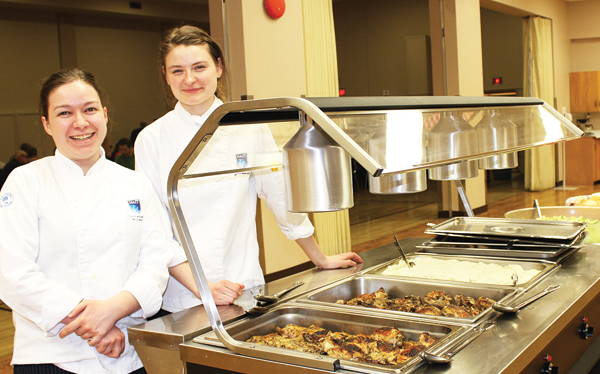 The community suppers which traditionally came after the farmers' markets in Tofield are back.
This first meal included lemon chicken, garlic mashed potatoes, dill carrots, caesar salad, home made buns and, for dessert, chocolate cake.
First year NAIT culinary students Grace Bogowicz and Anna Kohout prepared and served the meal.
Grace and her mother, Monique, brought the food and did the preparation work last Thursday night prior to Friday night's supper. "I wanted to see what the kitchen looked like, and to put the groceries in the fridge," said Grace, who is from Edmonton and hopes to open her own restaurant someday.
"I want to be a baker and this is… FOR MORE SEE THE MARCH 14/17 MERCURY