Fire engulfs house in local subdivision
A house in Voyageur Estates, located north of Highway 630 off Range Road 210 in Strathcona County, was destroyed by fire the morning of Tuesday, March 21.
The couple living there were barely able to get themselves and their three dogs out of the house in time.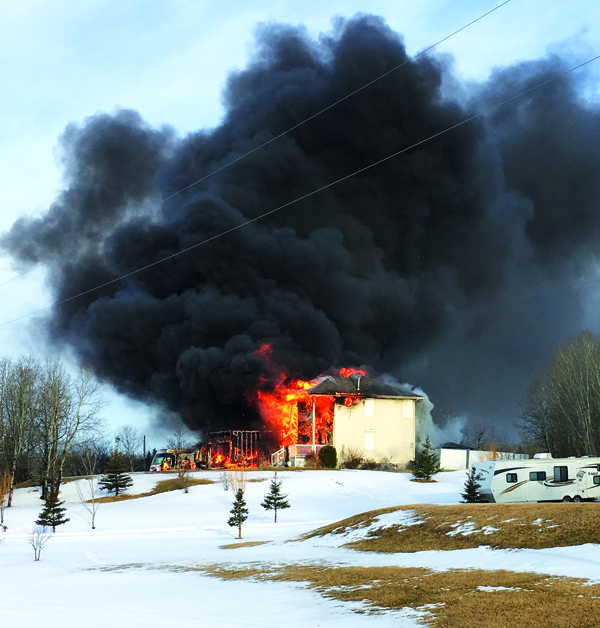 Bryan Goring and Marjorie McLaren were upstairs getting ready for the day when the smoke alarm went off, and smoke was seen billowing out of the laundry room.
Bob Scott, Deputy Fire Chief for Fire Station No. 6 in Strathcona County, said the fire was a total loss for the couple.
"They lost everything," he said, including … for more see the March 28/17 Mercury