Outstanding fundraiser for Special Olympics at Tofield School
A talent show put on to help fundraise for a local student's participation in the 2017 Special Olympics Alberta Summer Games was an outstanding success.
The Tofield School gymnasium was full of people from the community supporting Jayson Billard, 15, who is competing in Medicine Hat July 7-9 with the soccer team, the Strathcona Community Wildcats.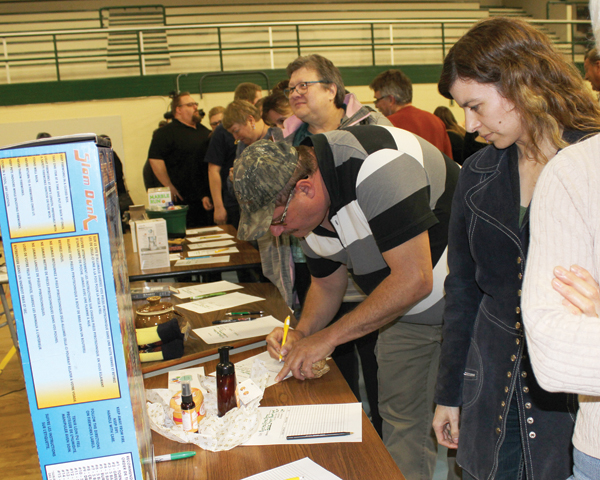 Jayson was the guest of honour at the talent night, attending with his mother Katrina Bone and nana Joy Tiemstra, neighbours and others offering their support.
The evening featured 34 competitors who displayed a wide variety of talent including singers, clappers, musicians, rappers, comediens, dancers and more.
The bake sale and silent auction were both… FOR MORE SEE THE APRIL 11/17 MERCURY