Prostate cancer fundraisers bringing Man Van to Motorcycle Ride for Dad June 10
Two local Tofield men are making the best of a prostate cancer diagnosis by taking the issue front and centre.
Jim Robichaud works for Mark Suchy's Trademark Pumping operation. After Jim was diagnosed with prostate cancer last October, he underwent surgery in mid-December using a robotic procedure to remove his prostate. But, thanks to early detection, he believes his chances of a full recovery a good.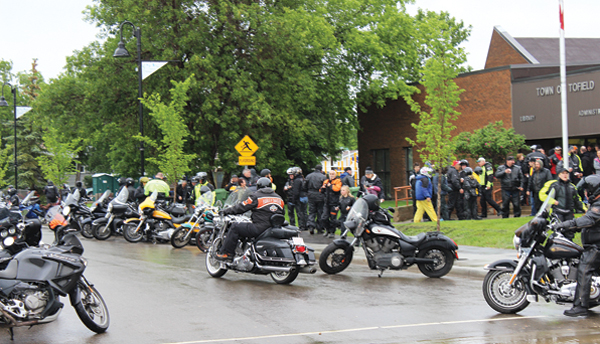 In fact, he has just completed his second checkup with no cancer detected. His doctor now says Jim doesn't have to see him again for another six months as his cancer is in remission.
He credits his recovery to early detection, a theme that is being stressed by both himself and his boss, Mark, who has joined the cause in educating men about this fairly unknown disease.