Hwy. 834 high load route bypassing school set for 2020
The Province of Alberta has committed to building a new five-kilometre bypass route for Highway 834 east of Tofield, which would move the current high load corridor away from an elementary school, playing fields and residential housing.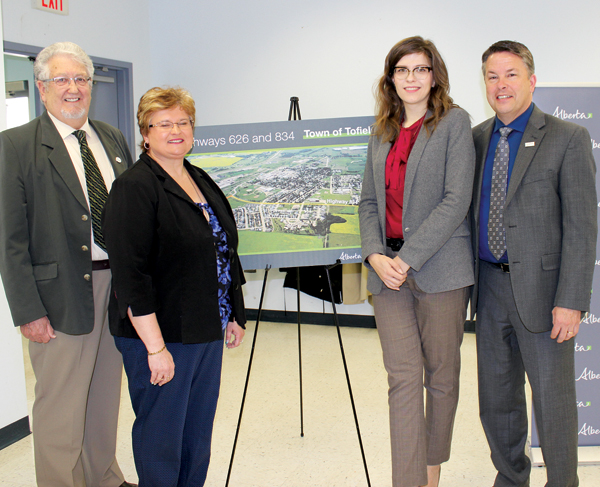 Budget 2017 includes funding to begin the process for construction of a Highway 834 bypass around the Town of Tofield.
But construction won't begin until 2020, after the land needed for the bypass road is purchased and the engineering is completed. Construction would employ 75 people and take one full construction season. The new bypass would be open for traffic in the fall of the same year.
Fort Saskatchewan-Vegreville MLA Jessica Littlewood made the announcement at the Tofield Arena Meeting Room with local officials and members of the public in attendance. The news was greeted by officials from the Town of Tofield and Beaver County as a long desired goal now coming to fruition….
For more see the May 2/17 Tofield Mercury