Tofield EMS Week BBQ supports local food bank
The Tofield Ambulance Station welcomed the community last Saturday morning to an EMS Week Open House and Pancake Breakfast event.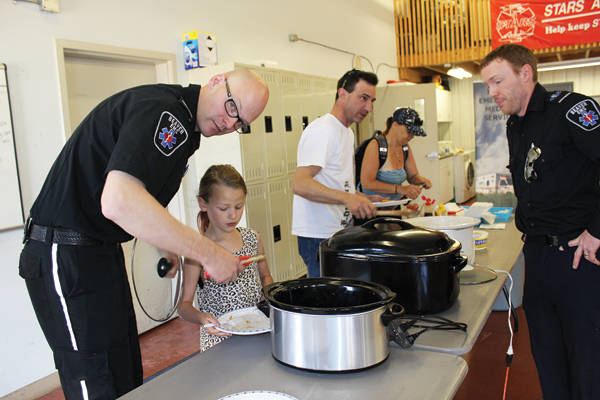 EMS staff and local municipal officials who serve on the Beaver Emergency Board cooked and served up scrambled eggs, ham and pancakes to about 75 hungry residents.
Kitchen help included Beaver County Division 2 councillor Sieko Scott, Tofield Deputy Mayor Deb Dueck and Holden Councillor Bernie Marko.
Especially fun for the children attending were the equipment demonstrations and ambulance tours. It was a good opportunity to witness the kind of work that EMS staff must do during their shifts of going out to help people in medical distress.
Wes Baerg, who is a paramedic and Executive Director of Beaver Emergency… for more see the May 30/17 Mercury