Ride for Dad hits Tofield – 500 motorcycles line the streets
It was a cold, wet Saturday morning for the 500 or so riders in this year's Ride for Dad who came through Tofield for the second year running.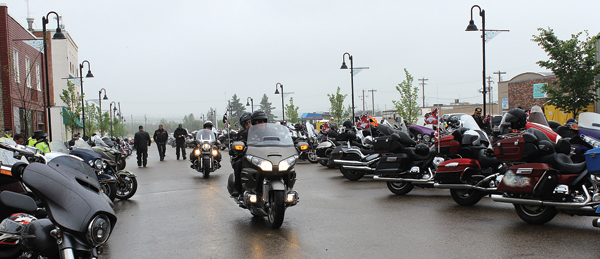 But the spirits of these men and women heading down a slushy highway on their motorcycles to raise funds in the fight against prostate cancer were never dampened.
Town of Tofield Assistant CAO Jeff Edwards said the numbers were similar to last year's first ride that came to Tofield, although they were up slightly. The riders stopped for a pulled pork sandwich with all the trimmings lunch at the Tofield Community Hall before heading off again.
The bikes started roaring in about 11:20 a.m. and a lineup quickly formed around the hall and out the door as hungry riders went in to eat.
For more see the June 13/17 Mercury