Tofield Drama student act as rogues and pirates in "A Pirate's Life for Me!"
"A Pirate's Life for Me!" was a fun and entertaining musical play by the Tofield School Drama Department as their yearly offering to the community.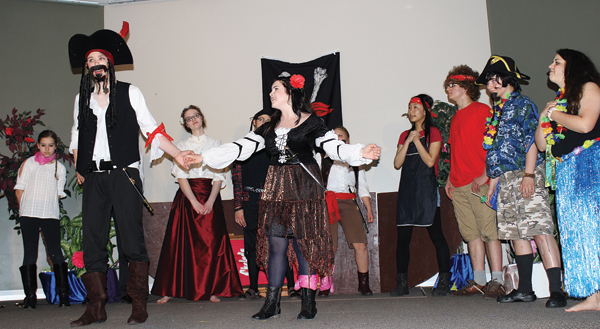 The venue was once again the Tofield Alliince Church. Director Melissa Korpan was able to interject high velocity energy into her actors resulting in a happy collaboration of story and song.
The play is based on a book by Craig Sodaro, with music and lyrics by Bill Francoueur.
Salty sea talk and pirate style costuming kept the play fresh and fun for those watching, and the actors did their best to portray the atmosphere of pir-ates plundering on the high seas.
For more see the June 20/17 Mercury