July 2017 proclaimed "Hans Christensen Month"
Hans Christensen, who turned 101 this year, was honoured last Thursday with a Proclamation read out by Mayor Harold Conquest proclaiming July 2017 as Hans Christensen Month in the Town of Tofield.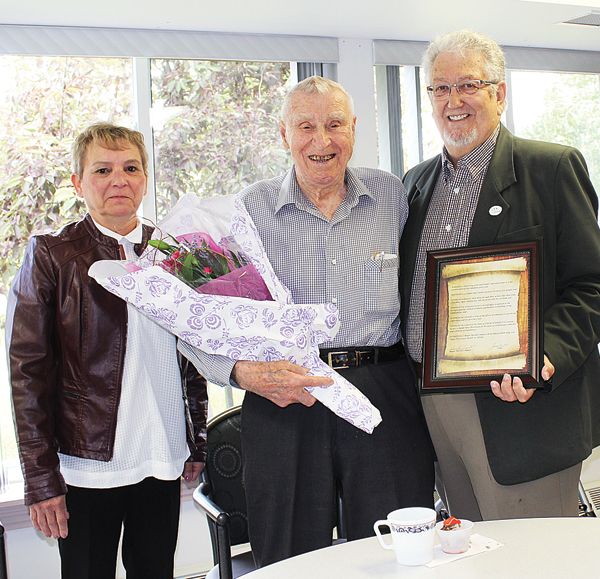 The event was held at the Tofield Lodge where Christensen resides.
"Very soon we'll be celebrating the 150th anniversary of our big country Canada," said Conquest, referring to the July 1st Canada Day celebrations, "and many of us are more than half that age.
"And some of us were born before the country was even 50 years old," he said, glancing over at Christensen. "On behalf of the town we're here to honour one of you who did an awful lot for the town."
Conquest read out the Proclamation and presented it to a surprised Christensen, who had been kept in the dark about the event until… for more see the June 27/17 Mercury