Tofield celebrates "Canada 150" with giant parade followed by family fun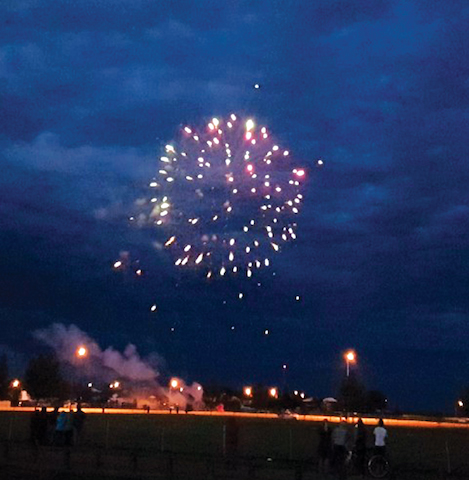 This year's July 1st took on special significance as Canada celebrated its 150th birthday across the nation.
And Tofield jumped right in with its own day long activities to celebrate Canada Day. Enthusiastic crowds lined the streets wearing red in anticipation of the parade in the morning, with the theme "Canada 150!"
And they weren't disappointed as this was a giant parade with colourful floats that just kept coming using the 150 theme: horses and riders, horses and carts, clowns, decorated bicycles and riders, and much more. Leading the parade were the Tofield RCMP and Legion. The Tofield Fire Department served as parade marshall.
Before the parade, a pancake breakfast was served in the Tofield Community Hall and on main street.
Following the parade, lunch could be had at the Tofield Fire Hall with proceeds to the Alberta Lung Association. The Tofield Legion served a cold plate lunch or BBQ, and the Katchemut Creek Family Horse Club (KCFHC) served the concession on the Fairgrounds.
Following the parade… For more see the July 4/7