Fertilizer shed built at ag retail site at Holden
With the wet spring weather, construction was delayed at the site of the new locally owned independent ag retail outlet called Holden Crop Management.
Located to the west of the Village of Holden but still lying within village boundaries, the construction at the site was set to start in the spring. Now that it has finally begun, the work will be ongoing this year.
Maury Micklich, who grew up and farms in the Holden area, is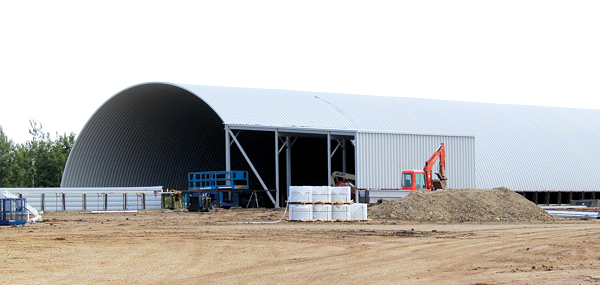 the location manager at Holden, managing the day to day operations. He will also be the sales agronomist for the area.
"Now that the weather has smartened up we've actually been able to get some work done," he said, via email.
He explained that, "at the moment what is being built is…
For more see the July 18/17 Weekly Review