Ryley School holds 22nd Annual Awards Night
Ryley School held its 22nd Annual Awards Night Oct. 19.
Kathleen Scheu was Master of Ceremonies.
Greetings were brought by Ryley Principal Steve Ionaidis and Beaver County School Board Trustee Rebecca Heiberg.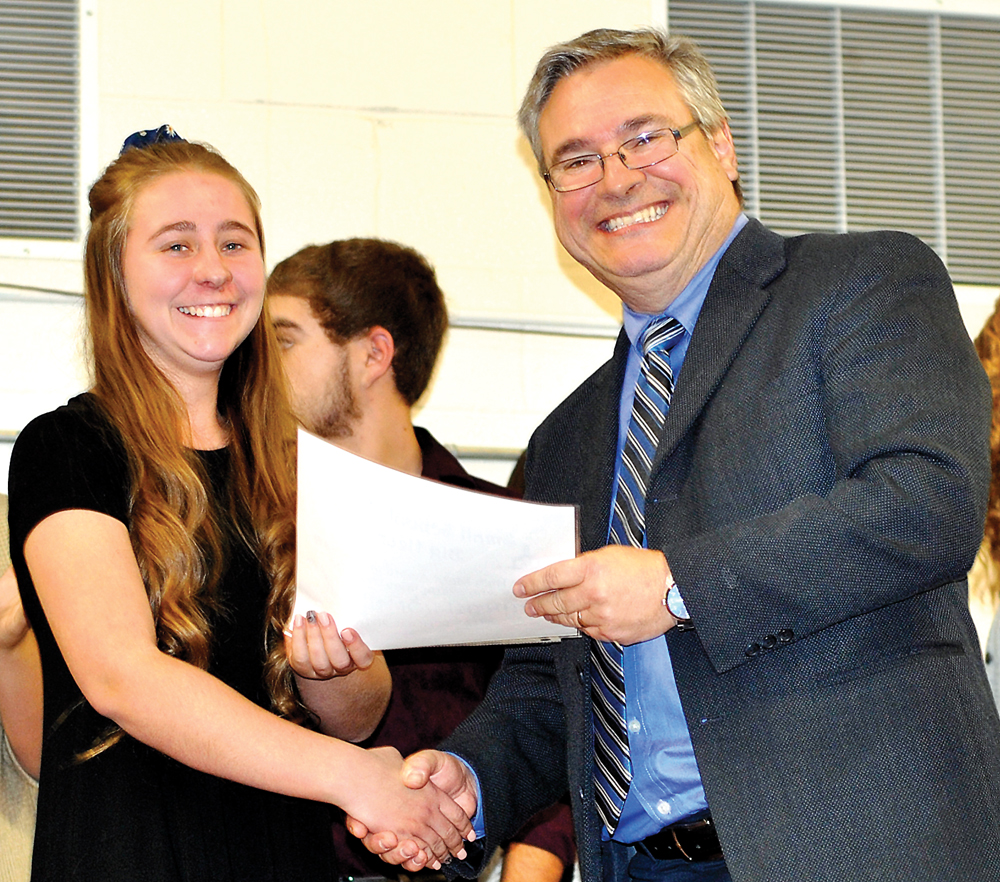 "This is the 13th Annual Awards that I've attended," said Trustee Heiberg. "I've had the privilege of watching your children grow."
Other dignitaries present included Beaver County Reeve Kevin Smook.
Athletic and academic awards were handed out to students.
The winners are: 
Awards of Distinction: Junior High. Most Improved – Tianna Ligard; Ryley School Merit Award (Jr. High) – Alecia Beck; Volunteer Award, Gr 7-9 – Sofia Kowalski; Citizenship Award, Gr 7-9 – Carter Svenson…
for more see the Oct. 24/17 Mercury