Holden ATB robbery suspects arrested
Two men have been arrested and face 35 charges,
after Tofield and Redwater RCMP in conjunction with
the Edmonton General Investigative Section (GIS)
North, have completed a lengthy investigation into
two separate bank robberies including the ATB in
Holden in 2016.
At approximately 3:30
pm on May 2, 2016 two
masked men entered the
Holden ATB pulling what
appeared to be a gun and
demanded cash.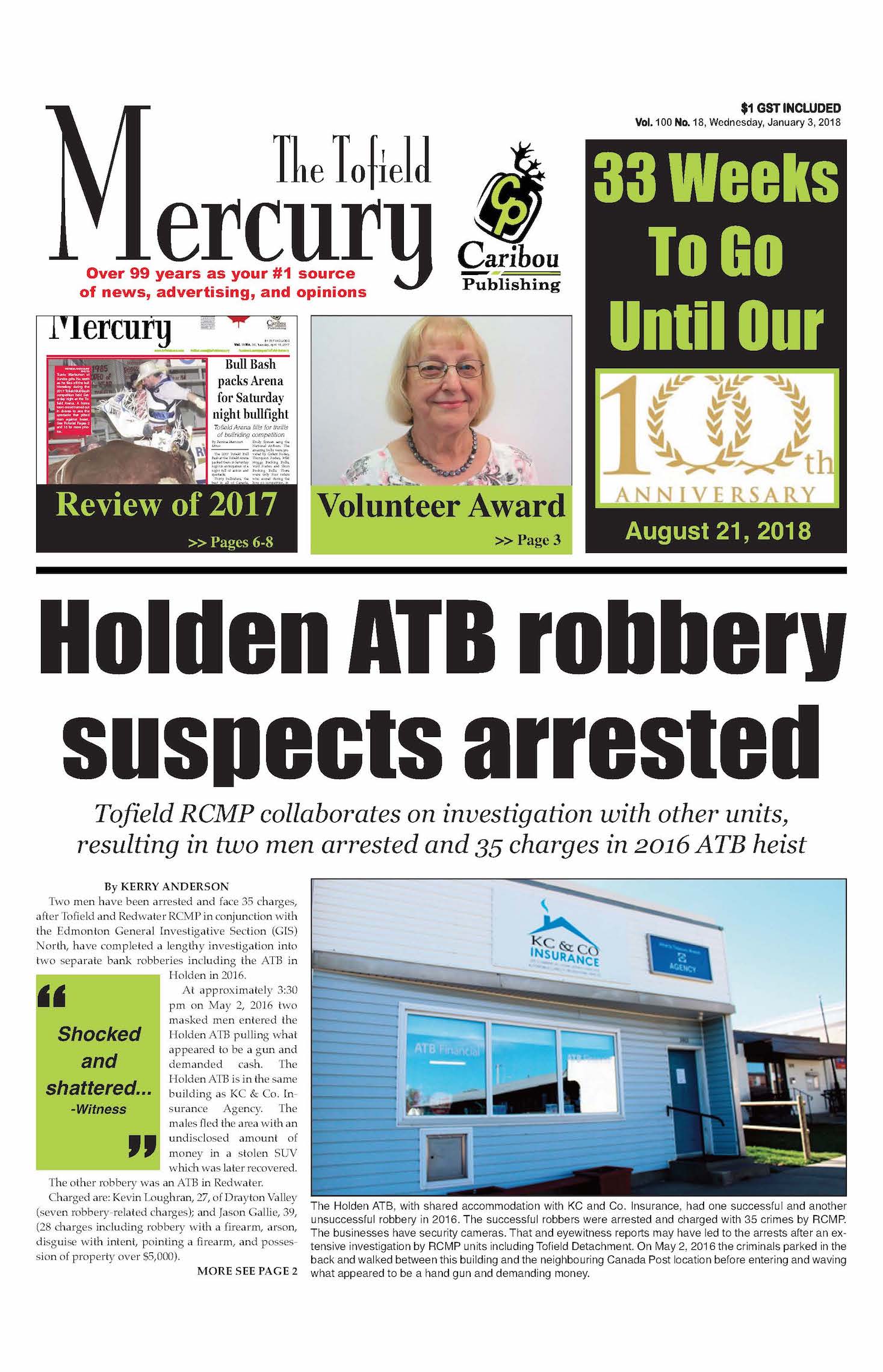 The
Holden ATB is in the same
building as KC & Co. Insurance
Agency.
The
males fled the area with an
undisclosed amount of
money in a stolen SUV
which was later recovered.
The other robbery was an ATB in Redwater.
Charged are: Kevin Loughran, 27, of Drayton Valley
(seven robbery-related charges); and Jason Gallie, 39,
(28 charges including robbery with a firearm, arson,
disguise with intent, pointing a firearm, and possession
of property over $5,000).
MORE SEE PAGE 2 of the Jan. 3/17 Mercury