Mercury's student reporter wants to be a fantasy writer
In October 2017, Tofield's Kylie Kuflay, a Grade 10 student took on the task of being the student reporter at The Tofield Mercury – a weekly community publication, which serves Tofield and area, and will be celebrating 100 years in the news and publishing business in August of this year.
Nurturing her love for writing, Kuflay started covering the school beat, starting with sports, and gradually moving on to more regular events.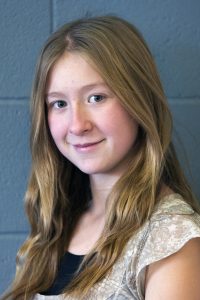 When Kuflay was younger, her parents would read to her.
"They would cover the picture, or the illustration so that I couldn't guess what was the next part of the story; I had to pay attention, which was kind of cool," Kuflay reminisced.
"Since then reading has been fascinating, and as I grew older, it helped me to imagine possibilities, and then I took to writing."
For rest of the story, please subscribe to our weekly publication: http://tofieldmerc.com/?page_id=34