Ryley students hold 30-hour fast for world hunger relief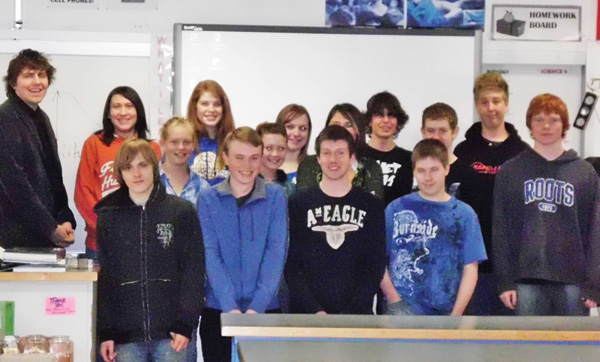 This year, 15 students at Ryley School had a chance to be part of an eye-opening fasting fund-raising experience.
Ryley 30-Hour Famine participants began their fast for the hungry Thursday April 26th at 7:30 a.m. and ended April 27th at 2:30 p.m.
The 30 Hour Famine gives students a chance to join other students worldwide to learn more about issues such as hunger, poverty, and injustice.
It is powered by World Vision, which is a leading organization helping people in need and puts money raised to work by bringing emergency food aid to disaster zones, helping change the direction of lives in a positive way, and other issues in need of aid.
Across the world 11,000 children under the age of five die from hunger and related causes.
Jazmin Roe
Student Reporter
For more see the May 1/12 issue of the Tofield Mercury