Cash tribute band spellbinder at Wild Oats & Notes music festival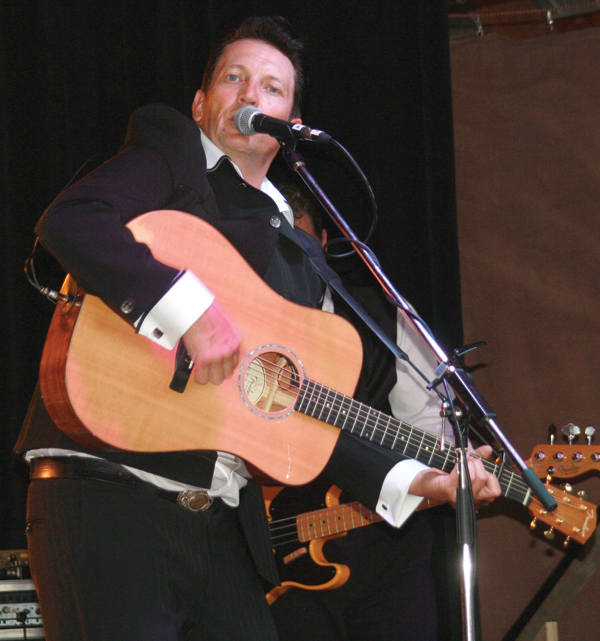 When he left Tofield, David James was just a boy of 13. But Friday night, he returned with his tribute band to wow them as the "Man in Black."
James is the lead singer of the Big River Band, and does just about the best Johnny Cash impersonation known in these parts, or any other for that matter.
He's been doing this particular gig for about five years now, and seems very comfortable as Cash, the man who made country music enjoyable across many age groups and musical genres in his time.
The name James now uses is his stage name. But he got his musical interests from his father, Gabe Pittet, who ran the local hardware store in Tofield for many years.
There were many old friends and some family members out in the crowd Friday night when he hit the stage as the headlining act for the night.
For more see the July 3/12 issue of the Tofield Mercury
By Patricia Harcourt
Editor