Holden girl wins stamp design contest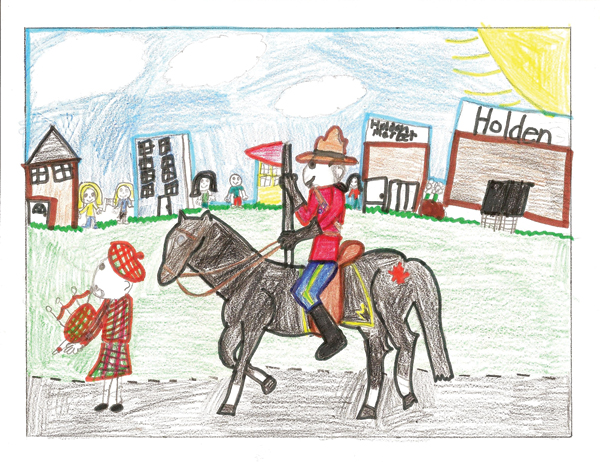 Hannah Chetney of Holden has won a prestigious Alberta children's stamp design contest, beating out thousands of students' designs for the honour of having her design made into a stamp.
John Attrell, project manager, said invitations went out last year to all 1,300 schools in the province.
"The quality of the artwork was outstanding and the decisions were very difficult in each of the four categories," he said.
A panel of judges chose Hannah's design for the Grade 1 to 3 category, and the announcement was made on behalf of Alberta Libraries, the RCMP, Canada Post and the Edmonton Stamp Club.
For more see the July 10/12 issue of the Tofield Mercury