Why people read community newspapers: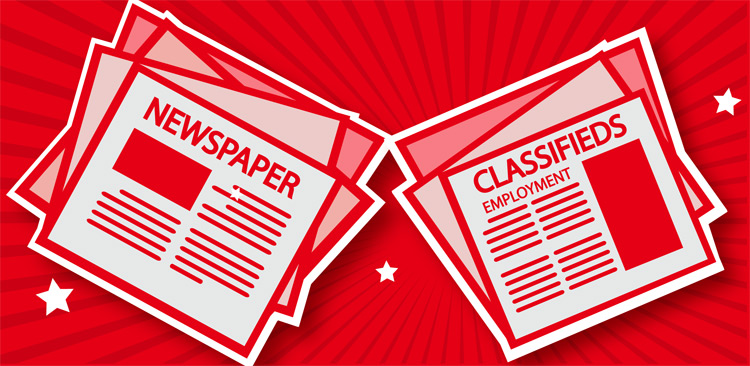 Reliable. 
We put out a new product every single week, 51 weeks of the year. In the course of 7 days, our team puts out a new edition chock-full of local news, tidbits, opinions, photographs, graphic illustrations, effective and colourful advertising, and more. We never miss an issue and neither should you!
---
Trustworthy.
Without community newspapers, where would rural citizens get their information? Rant & Rave pages? Coffee shops? Carefully worded corporate or municipal press releases? We're not a gossip rag, we keep up with the issues that matter most to local citizens. We ask important questions so you don't have to. We read through council minutes, attend important meetings and events, meet with local RCMP representatives, hospital staff, MPs and MLAs. We also cover your local sports events, charity events, 4-H sales, dance recitals, rodeos, Christmas concerts, and more. Why? So that our most important asset – YOU, the READER – is represented. The best part is, if we aren't quite meeting your needs, we allow YOU, the READER, to submit your own write-ups and photos so that we know what else is going on and what's important to you!
---
Community-Minded.
Our job is to tell your story. We also have to give back to the community that supports us. We regularly support businesses in our community and always support and recommend our advertising customers to others. We sponsor local events and groups. We dedicate countless hours of our own time covering events, doing promotional work at discounted cost, and generally trying to make our community a place we can all be proud to call home.
---
Print is Still the Most Effective Medium.
Community newspapers reach consumers more efficiently than any other medium. Social media posts, "boosted posts" and online ads may seem like all the rage these days. But, are you reaching your full target audience? As a small business in a small market, chances are within the vastness of the internet, even with targeted views, you will only reach a small percentage of your potential customers.
Meanwhile, Ad Blocker usage in web browser plug-ins is ever increasing. Ad Blockers allow users to completely mute all ads from appearing on web pages, and can be downloaded for free with very little time or effort. Studies also show, web ads are generally considered by the common internet viewer as annoying and untrustworthy, and not a reason for viewing any given page.
With print, it's just the opposite. Newspaper readers ENJOY THE ADS and are just as likely to read an ad on any given page as they are to read an article or view a photo. Print is proven to be a major part of the entire buying process with top industries like automotive. Readers also know a newspaper's print advertisers are legitimate and reputable, because the newspaper's staff had to personally interact with that client in the ad booking process. Little known fact: newspapers do regularly turn down or ignore ads that are deemed suspicious, predatory, or inappropriate. We do this to protect YOU, the READER.
The best part about print? You can SAVE IT. It's a physical product. It doesn't just vanish with one errant click of a mouse.
---
Established.
The Tofield Mercury has been in print weekly, uninterrupted for 99 years. The Publisher (Kerry Anderson) has been in the newspaper industry for nearly 40 years, while the Editor (Patricia Harcourt) has worked in an editorial capacity for Caribou Publishing for over 25 years. We are an established, reputable local business with tremendous expertise. Trust us to tell your story, or with all of your promotional needs.
---
Why choose the Mercury?
The latest ComBase results for our coverage area show the Tofield Mercury as the top media by a considerable margin. The Mercury is read by a majority of the residents in Tofield & Surrounding Areas of Beaver County, including Holden and Ryley, every week. Weekly readership of the Mercury within our coverage area is shown to be 35% – 56% higher than Sherwood Park or Edmonton newspapers circulating within the same area. Engagement in the Mercury in our coverage area is shown to be 55% higher than any nearby radio station that broadcasts within the same coverage area, according to ComBase.
---
Are we adapting with the times?
Yes. Our print product continues to deliver tremendous results for news events and local marketing and shows no signs of slowing down. However, we use our online presence as well as Twitter and Facebook to interact with customers just like other local business people. In addition to offering all forms of print, we also develop other media for clients including logo design and web development options (contact Kerry for more information). Caribou Publishing newspaper websites continue to receive high numbers of page views and impressions every single week, and we continue to develop plans to increase the impact of advertising for local customers to include both print and web. Over 100 customers also choose to subscribe to the Tofield Mercury online, meaning they enjoy reading local news, opinions, and advertising on their mobile or desktop device.
Because we are a subsciption-based newspaper, we don't agree with the practice of giving away our articles for free online. However, we do offer preview stories, breaking news stories, and occasional web exclusives and bonus content online in order to make both our print and online products interesting and informative for readers of all ages.